Lead and Asbestos Abatement in the REno, NV, Area
At Diamond G Construction, we realize that there are household hazards that are often overlooked by property owners because they remain silent, hiding in the shadows until they're disturbed. Two of these hazards, which can pose massive health risks, are lead and asbestos. These products were very commonly used in building construction prior to 1978, so if your property is any older than that and has not had any abatement done, the chances are high that one or both of these materials are lurking in your home. Our professional team at Diamond G is specially trained and certified to remove lead- and asbestos-containing materials, following all industry standards as well as OSHA and EPA guidelines. Neither of these products should ever be removed on your own, so if you suspect you have lead or asbestos in your home, call us today at (775) 851-2226 .
Need Lead or Asbestos Abatement?
Call (775) 851-2226 Now
Disturbed Asbestos Threatens Health
Asbestos is a naturally occurring material that was used extensively in construction prior to the 1980s because it's very durable and very heat resistant. Because of this, it was used in a wide array of applications including:
Wall insulation
Paint
Surfacing materials
Ceiling and floor materials
Pipe, boiler, and duct insulation
When asbestos is disturbed, the fibers are released into the air where they can be inhaled. Some of these fibers are so small they can only be seen with a microscope. Once inhaled, they travel through the upper respiratory tract and then become embedded in the lungs, causing numerous, serious health concerns.
At Diamond G Construction, we take the threat of asbestos seriously, and our job is to ease your worries surrounding the removal of asbestos from your home. Our specially trained crew is prepared to answer any questions you might have and guide you every step of the way. We take the safety of your home, your family, and our crew very seriously and are committed to completing your asbestos abatement services in a timely manner while still maintaining the highest standard of care.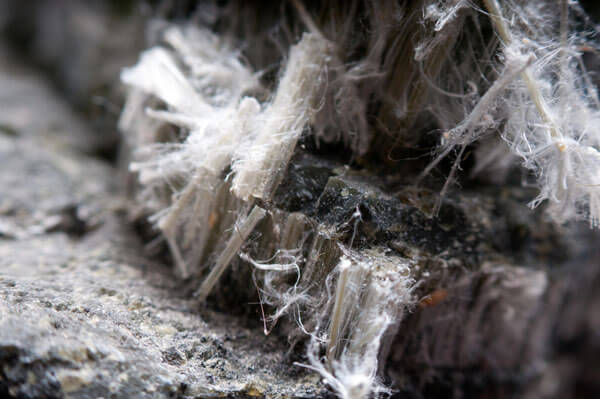 Lead-Based Paint Poses Serious Health Concerns
The vast majority of both residential and commercial buildings that were built prior to 1978 contain lead-based paint. Undisturbed and in good condition, this doesn't pose a health concern, but once the paint begins to chip and deteriorate it can cause serious issues.
Children under six are at the greatest risk of ingesting lead dust and having complications.
Ingestion can cause nervous system damage and learning disabilities.
Kidney damage is a common health concern of lead poisoning.
Other gastrointestinal issues including vomiting, constipation, and loss of appetite are common in children.
Adults with lead poisoning often report high blood pressure, body aches and headaches, memory problems, and infertility.
The improper removal of lead paint can increase the dust which results in a greater risk for your home or business. In fact, EPA Lead Certification is required for any renovation that will disturb more than six square feet of interior lead paint or 20 square feet of exterior lead paint. At Diamond G, our professional staff has the proper training and certification to meet all your residential and commercial lead abatement needs.
Professional lead abatement is an integral step in ensuring the safety of your home or business. Contact Diamond G Construction today so we can help you safely and permanently remove all lead containing materials from your property as soon as possible.